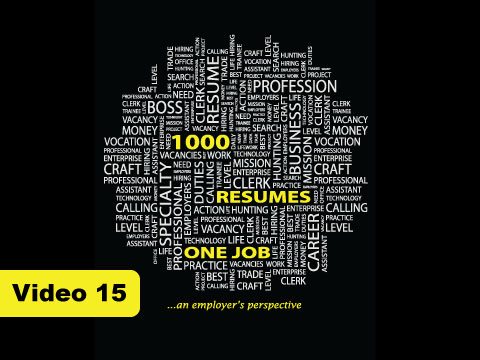 This video describes the differences between a cover letter and a prospectus letter.
Your cover letter is your chance to make a great first impression and to further personalize the information that is contained in your resume. This is your chance to present your goals, qualifications and availability to a prospective employer in a clean, appealing and succinct format.
If you call and ask the Human Resource Department what jobs are available, you will get a clear, concise response outlining the jobs that are available and nothing more. Human Resources will get involved only when an actual identified job exists.
The primary objective of a department manager has always been to grow profitable business and find ways to improve systems and processes.
If a qualified candidate comes along who can help them achieve their initiatives, they will take the time to meet with those people and, if they are compelling, will hire them.
So, how do you do it?
Simple, do not send your resume. Instead, send a brief prospectus to the president, VP or department manager at the company and sell them on the idea of meeting with you.