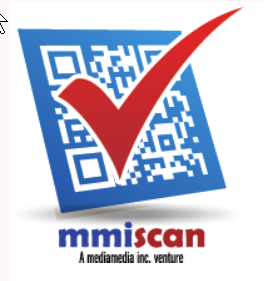 The usual way to create a QR code is to enter a URL into QR-code software. This URL is embedded in the QR code. Then, you print the QR code on your brochures, packaging materials, labels, etc. This QR Code always stays the same until you run out of your printed materials.
The MMiScan way…
MMiScan allows you to update your destination URL at any time. You can prinat the QR Code on your brochures, business cards, websites, packaging materials, and, if your promotion or marketing needs change, you simply come to MMiscan.com, log into your account and change the URL. Now, you have a fresh destination for your customers or prospects to visit.
This allows for contests, new content, move the destination from Facebook to Twitter to Linkedin, to a sign-up page…anywhere you want, and, completely on the fly. An MMiScan QR code can be used over and over again allowing you to have fresh content as often as you want.